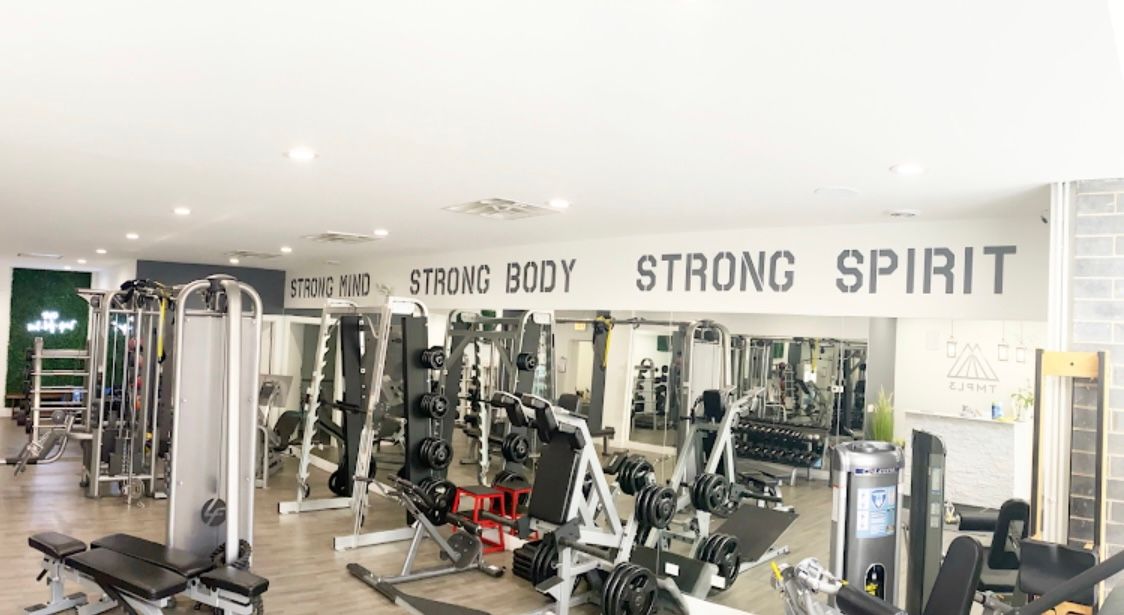 Mind Body Spirit
At TMPL3 we focus on your overall health & wellness. Connecting mind, body, & spirit in your fitness journey. As an open gym membership or a custom plan with our trainers we highlight the importance of self love & mindfulness.
Our Space
We offer a private key fob facility, with open gym membership, 1:1 personal training packages, or a customized app program you can utilize at home or in the gym.
Our space is fully equipped with cardio, cables, free weights, recovery space, & complimentary water, tea, & snacks. Our womens oasis is a full ammenity lounge, stacked with toiletrees, & steam showers. Email us today to schedule a tour or to learn more!
Train@TMPL3.com
Client Love
Thank you so much for this! I finally made big steps towards healthy changes with work today too! I really needed your help & positivity.

-Margaret J

I started training with Gianna in early 2022 & it has been the single best investment in myself this year. She meets me where I am at, she has supported my journey by helping me give myself grace when I need to rest but she knows when to cheer me on to push myself too. If theres a version of you that you want to meet who works out, eats healthy, is supported by other women in a loving community then its at TMPL3!

-Anna R

My abs are on FIRE! The combination of workouts are perfect for my busy week with the kids & work. I love seeing the changes in my body & mood! Your amazing! Thank you!

-Nicole K

Thank you so much Susy for your training & commitment to my health, but also for your friendship & support. I never expected when I decided to get a trainer that I would also gain such a good friend & positive presence in my life. Thank you for everything, and I always look forward to training with you.

-Virginia H